Always wanted to learn fly fishing but didn't know where to start? Say hello to the First Cast Program - the complete kit of gear and knowledge required to start fly fishing today.
LIMITED TIME! INCLUDES ROD & REEL VALUED AT $100+ WHEN YOU SIGN UP!
GET STARTED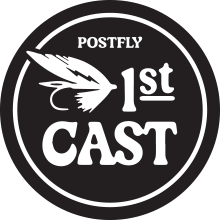 Start your fly fishing journey & quickly gain the confidence you need to get on the water and tight with your first fish on the fly. This is an approachable DIY solution for intro to intermediate anglers without any intimidation.

45 go-to trout flies for every occasion

Fly fishing tools like nippers and forceps


Accessories like strike indicators

Fly line like leader and tippet


Step-by-step Guide Books with tips

Fly fishing apparel, stickers, & swag

SHOP FIRST CAST
The First Cast program is broken down into smaller sections of digestable content so you can learn at your own pace without getting overwhelmed with complicated fly fishing jargon!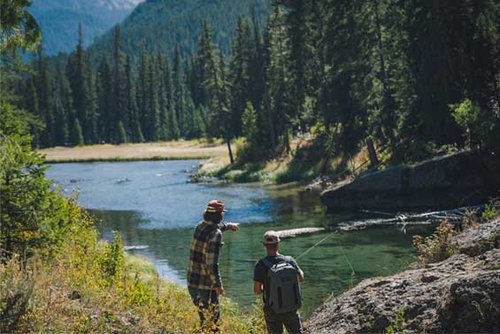 The quickest way to build confidence on the water:
• How to rig up for the first time
• Find fish in a river system
• Roll cast & overhead cast
• How to dead drift & mend properly
• How to set the hook!
• How to handle & release fish
Learn all about the flies and how to use them?
• How to fish dry flies
• Advanced streamer fishing
• Understand bug life cycles
• Rig up tandem rigs & more
• Approach a new river system
• Understand different fly patterns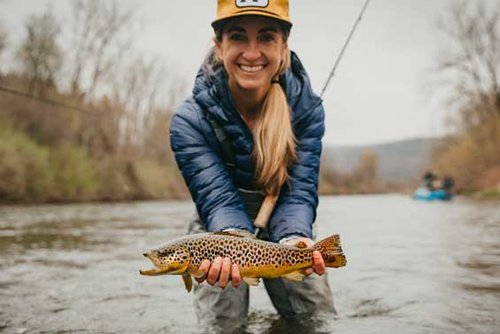 How to fish in all conditions
• How to read water flows and temps
• Analyzing wind and sunlight
• Low water fishing tactics
• How to "high stick"
• Heavy water flow fishing tactics
• Advanced casting in tight situations

It's time to untap the unlimited stoke of catching your first fish on the fly.
START FISHING TODAY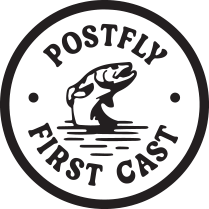 Access tons of online content taught by professional guides with years of fly fishing experience. Boost your fly fishing IQ with practical content that you can deploy on the river to start catching trout today.
TRAILER: How to Drift and Mend
How to achieve a proper dead drift when nymph fishing by mending your line to match various currents in the river.
TRAILER: How to roll cast
One of the first casts you'll learn when fly fishing. Extremely useful when you have trees or vegetation above or behind you.
ACCESS MORE CONTENT

"You can tell that every aspect of this program has been carefully thought through. The quality of the gear is next level and the content is super easy to follow."

Professional Fly Fishing Guide
Owner of Berkshire Rivers Fly Fishing

Boost Your Fly Fishing I.Q.
Tired of endlessly searching online for fly fishing educational content you can trust? First Cast provides only the most relevant information to get you out on the water and fishing, at a fraction of the cost.

Step-by-Step Educational content
*Estimated cost based on the value of actual products in each box; cost of educational content estimated at standard day rate of hiring a fly fishing guide.

It's time to untap the unlimited stoke of catching your first fish on the fly.
GET STARTED