MONTHLY PLANS & GIFT SUSCRIPTIONS
DISCOVER NEW FLIES & GEAR DELIVERED TO YOUR DOORSTEP
$49.95/MO - FREE SHIPPING

SHOP GUIDE SERIES
Double the flies & different sizes
Incl. name brand bonus products
Learn new tips & tricks every month
$27.95/MO - FREE SHIPPING

SHOP REGULAR BOX
Improve your fly fishing I.Q.
Discover new flies each month
Free Trout Unlimited Membership
$27.95/MO - FREE SHIPPING

SHOP FLY TYING BOX
Incl. pre-proportioned matreials
Incl. 1 finished example fly
Pro quality video tutorials
Learn a new recipe each month!
ALWAYS FREE SHIPPING!
NO COMMITMENT - PAUSE OR CANCEL ANYTIME (guaranteed or your money back!)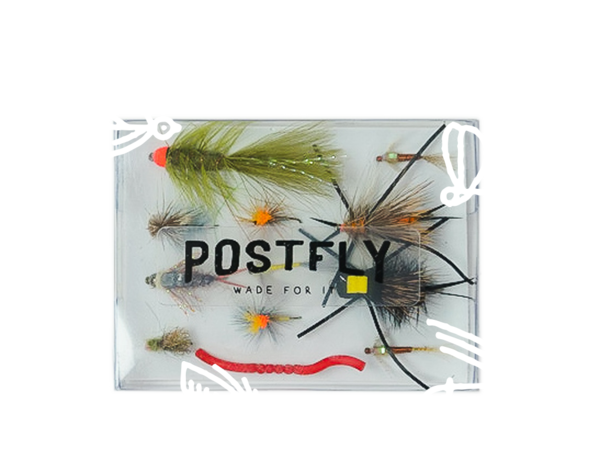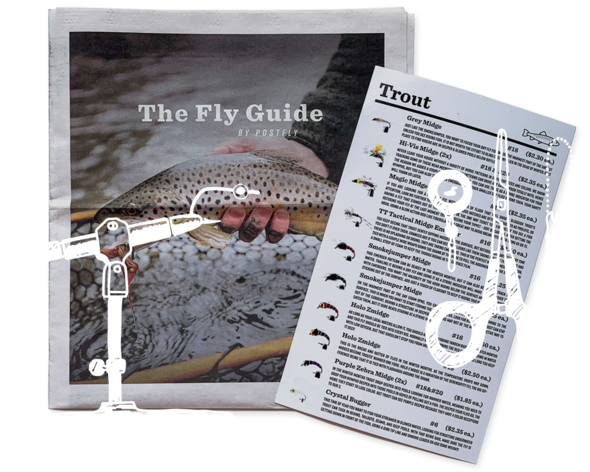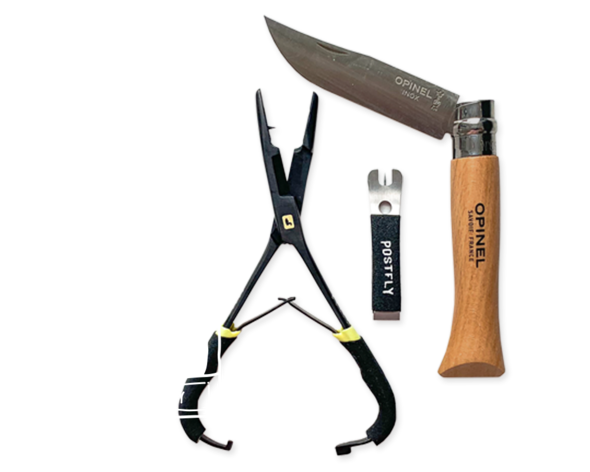 SO YOU ALWAYS HAVE WHAT YOU NEED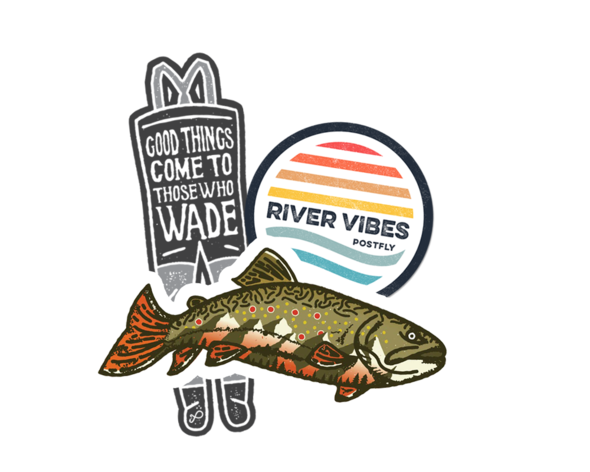 PLUS FUN FISHING SURPRISES
PICK YOUR PLAN
New Fly Angler, Great Product
I got into fly fishing within the past year, Postfly Box has quickly become one of my favorite products. Getting new Flys every month is great, but what I really love most is all the awesome gear!
Love my monthly subscription box from PostFly. I get both a fly tying box, and a Saltwater Guide Box and it's the best investment I've made in a long time.
Always a joy to get home after a long work day to find a Postfly box to provide instant perspective and inspiration for a fishing trip…even if it's just dreaming about fishing when a trip may be far into the future, it's still a shot in the arm of hope ;-))
READ ALL 3,203 REVIEWS
THE ORIGINAL MONTHLY FLYBOX
Premium quality flies delivered to your doorstep each month.
Change species, pause, or cancel anytime. Our expert guides choose patterns using location, species, season and hatch data to ensure you get the right gear year round We source only the highest-grade, commercially-available flies on the planet and deliver them to your doorstep. INCREASE YOUR FISHING I.Q.
A fun and easy way to improve your fishing education year round, with zero intimidation. We think you'll love all the fishy goodness in each box. If for some reason you don't, return it for a full refund.
GET STARTED